An optimized family leave program for all stages of life.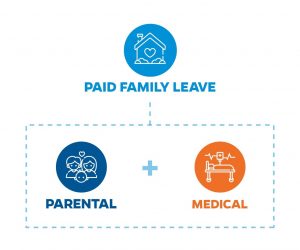 Whether you're managing a personal medical issue, supporting a loved one in their time of need or welcoming a new member of the family, our enhanced family leave program provides you the flexibility to deal with life's challenges on your terms. Beginning in 2021, UF will provide 8 full weeks of leave over a 24 month period for qualifying events to support improved work-life balance and to protect against income loss during major life events.*
These eight weeks count towards your FMLA entitlement. Employees can use this time in one of two ways:
Parental: to cover absences related to parental leave (birth, adoption, fostering)
Medical: a personal illness/injury, or an immediate family member's illness/injury
Employees are not required to exhaust their accrued leave in order to use this benefit.
The 8 weeks of Paid Family Leave is based on a 1.0 FTE.
*Contingent upon contract ratification
Parental Leave
Parental Leave is available to all faculty and staff upon beginning work with the University of Florida. A maximum of eight weeks of parental leave is available to both parents or legal guardians in cases of birth, adoption, or placement for fostering. This leave must be taken within 12 months of the birth or placement of a child and may be used intermittently.

Medical Leave
Medical Leave is available to all faculty and staff after 12 months of continuous service with the University of Florida. In order to qualify for medical leave, an employee must provide certification from a medical provider for an FMLA qualifying event. Prior to accessing medical leave, employees must first use 10 days (80 hours) of PTO. Once 80 hours of PTO has been used, a maximum of eight weeks of paid medical leave will become available to the employee, to be used in one-week increments.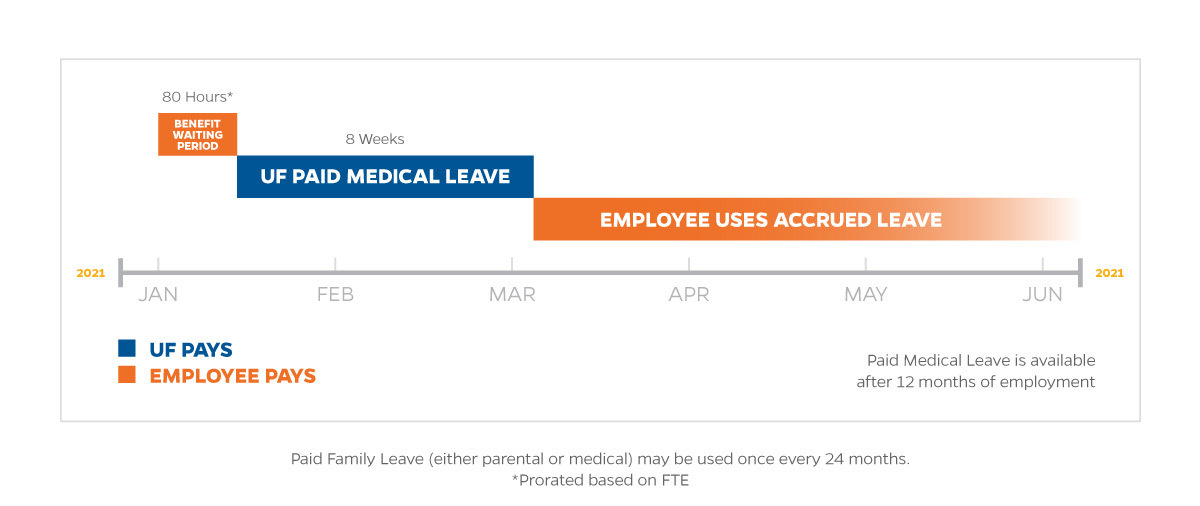 Note: Paid Family Leave (either parental or medical) may be used once every 24 months. Parental and medical leave can be used in combination with each other, not to exceed 8 weeks.