GatorPerks Discount Program
GatorPerks Discount Program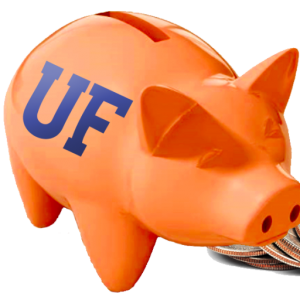 The UF GatorPerks discount program provides exclusive discounts for current UF faculty and staff. UF employees have the opportunity to save at various businesses and retailers. Most vendors want to see your UF Gator 1 card, others may want you to print out a coupon or enter a discount code on their website. The discount will be applied at the time of purchase. It is at the vendor's discretion to allow retired employees access to their discount.
Other discount opportunities may be found on the UF Procurement Services site, which lists vendors having specific contracts with the University of Florida.
GatorPerks Vendor Directory*
Become a GatorPerks vendor
Click here for guidelines and more information.
* The University of Florida Benefits office provides a list of vendors that offers various products and services through the GatorPerks discount program. The university provides this as a communication tool and it should not be construed as an endorsement of any of these businesses or organizations. UF Benefits does not warrant or recommend any products or service listed. Discounts and offers are subject to change without notice.