Alex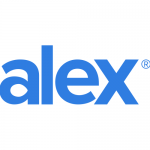 Beginning this fall, exploring your benefits options at UF will have a different look and feel. UFHR is pleased to present ALEX, an online, virtual benefits counselor designed to make exploring and choosing the best benefits options for you and your family less of a chore.
Rather than sifting through the many plans available to UF employees, ALEX presents a series of questions, all in plain English, which will guide you through the options and to the plan that is best for you and yours.
While aimed at new hires as well as faculty and staff making changes to their benefits during open enrollment in the fall, ALEX can help anyone at the University of Florida become more informed about the benefits choices that are best for them.