Revisiting available leave options and assistance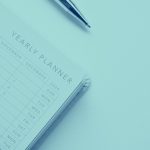 With the introduction of the Emergency Family Medical Leave Extension Act (EFMLEA) last spring, employees throughout the country were provided additional leave benefits under the Family Medical Leave Act. Faculty and staff unable to telework and who were responsible for caring for children under the age of 18 whose school or daycare was closed became eligible for up to 12 weeks of protected leave that could be used on an intermittent or ongoing basis.
Faculty and staff who are currently on an approved leave under the Emergency Family Medical Leave Expansion Act (EFMLEA) have been notified that while EFMLEA leave may continue to be accessed due to emergency school closures or daycare closures, employees are not able to access benefits if their child is school-aged and schools are open.
Per the Families First Coronavirus Response Act, the Emergency Family Medical Leave Expansion Act (EFMLEA) protected and partially employer-paid leave extends to qualifying employees whose minor children's place of care or school is closed for in-person operations. If your child's school is offering an in-person education option, unfortunately, the federal provided benefit will no longer be available.
Anyone planning to be on approved EFMLEA leave beyond Aug. 31 has been asked to reapply for coverage to extend past this date. Instructions can be found on UFHR's Working through COVID-19 website.
Please keep in mind the following available options designed to help:
COVID-19 Leave Donation Plan: Last spring, UF faculty and staff donated more than 270,000 hours of personally accrued leave to a UF-sponsored leave pool for use by employees who have been adversely affected by the pandemic and have exhausted their personal leave. To date, 29,000 hours have been awarded to 475 employees, and more than 200,000 hours remain to assist those in need. To learn more about how the program works and how to apply, please visit the Guidance on Taking Leave section of UFHR's Working Through COVID-19 website.
Aid-a-Gator: Employees experiencing an unforeseen, temporary financial hardship may apply for a grant through Aid-a-Gator at any time. Aid-a-Gator funds are intended to be a temporary life-preserver, not an income supplement.
CARES Act Assistance: Alachua County has announced funding for individuals who have been impacted by COVID and whose household income falls at or below 120% of the Alachua County area median income.Those in other counties throughout the state are encouraged to visit their county's website for information about similar aid programs.
If you have additional questions about leave options available to you, please contact UFHR Benefits at (352) 392-2477 or benefits@ufl.edu.